How to Get Rid of Toenail Fungus in 4 Best Ways (2023)
BY PUREHEALTH RESEARCH | March 6, 2023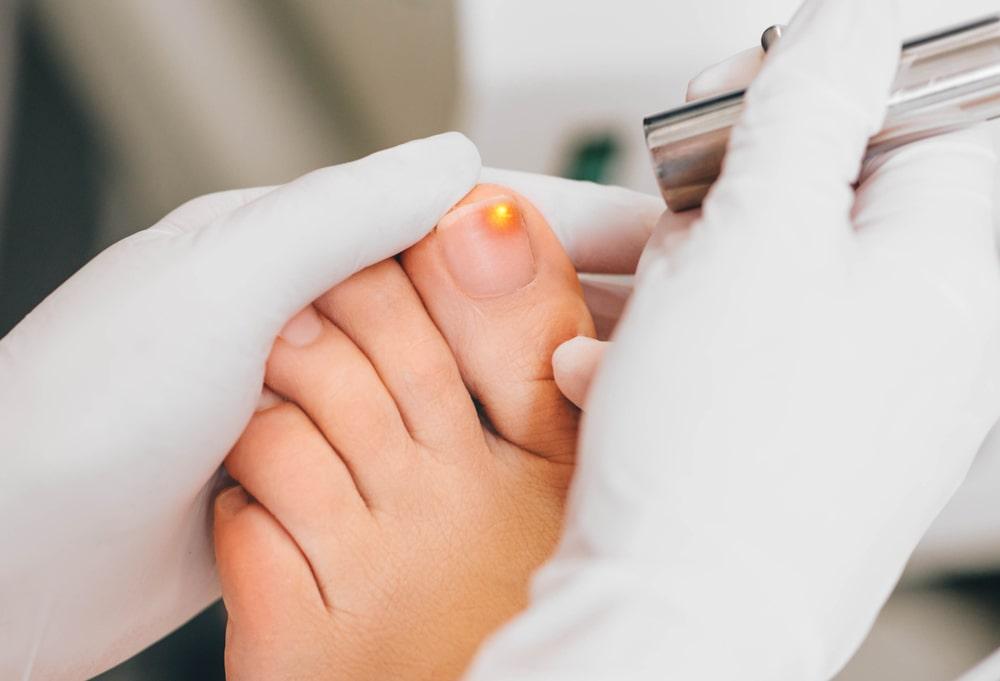 Toenail fungus is a common, but unpleasant issue. It can develop from several different incidents or places, but the question for most people is the same: how to get rid of toenail fungus, and preferably fast?
The first thing that you should do is understand how this problem occurs and what you should do to alleviate it. Cases of toenail fungus range from mild to severe and can worsen over time if left untreated. There are many potential solutions, including natural and medicinal options. 
Of course, if you are experiencing a severe case of toenail fungus or other symptoms, you should make an appointment with a local podiatrist, or even your primary care physician, to get the best relief. For milder cases, home treatment could be effective. Before we get into those, however, let's take a look at what this condition is, how to identify it, and how to decide which treatment is best.
What Exactly is Toenail Fungus?
There are different types of toenail fungus. Some people see a little thickening of their toenails and might not think twice about it. Then, suddenly, the nail starts crumbling and you can see a discoloration. There's usually little discomfort with this issue, which is why it often goes unnoticed and untreated until it is severe. Fortunately, for those who are paying attention, it's fairly easy to identify.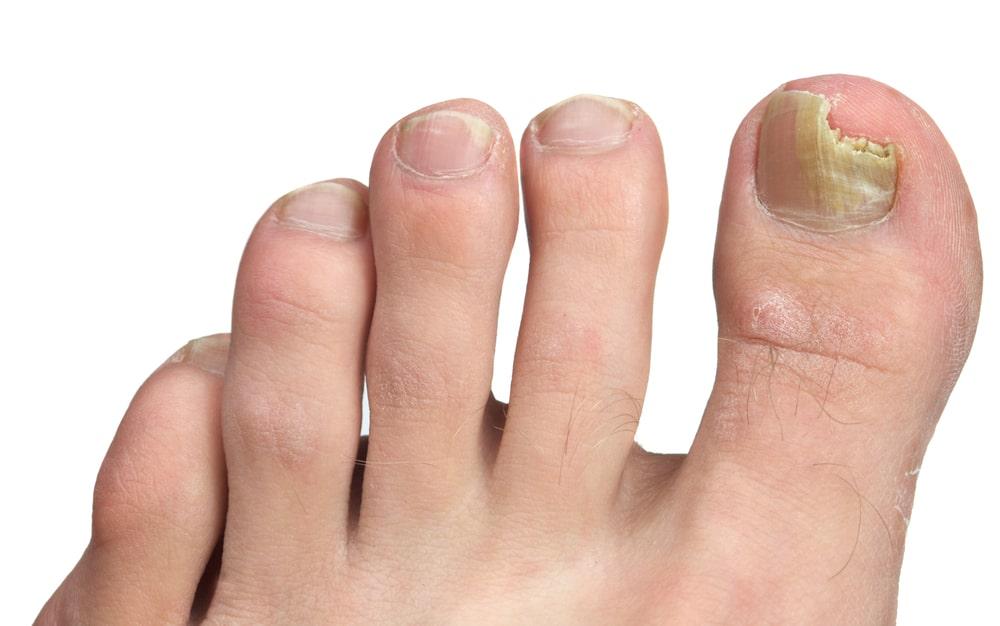 If this fungus doesn't get treated, it could spread to other nails or eventually lead to pain and discomfort when you are walking. Some rare cases may go away on their own over time, but it's always best to err on the side of caution and consider natural remedies or other treatment options.
Where Does It Come From?
You can get toenail fungus from several causes. Walking barefoot, for example, exposes your feet to germs and bacteria. This is also the case with using public or shared showers, like at the local gym or public pool. Sometimes you can get fungus after a pedicure, if equipment and tools were not properly cleaned, allowing the fungus to linger and spread.  
Knowing the cause of toenail fungus is always helpful because it can help you avoid it in the future. You can also decrease your risk of the infection returning by:
Keeping your feet clean and dry
Wearing sandals or pool shoes in public pools, locker rooms, showers, etc.
Wearing socks and shoes that breathe and change them daily
Washing your hands and feet regularly
Throwing out old shoes
Choosing nail salons that offer high-quality, hygienic services
Trimming toenails straight across and keep them short (less room for the fungus to grow)
These are great preventive tips that can ensure better foot health for the future. Want to learn more? Read our article on what causes toenail fungus. But what should you do if you're battling toenail fungus already? Here's what you need to know.
What Are the Best Ways to Get Rid of Toenail Fungus?
The best way to get rid of toenail fungus is going to vary from one person to the next. There are natural remedies, OTC treatments, prescriptions, and even physical procedures like removing the nail. The ideal solution will depend on the severity of the fungus, as well as the individual's overall health and other concerns. For example, if you've already tried the natural remedies below to no avail, you may need to consider chemical medications or a trip to the doctor for further assistance. 
1. Natural Remedies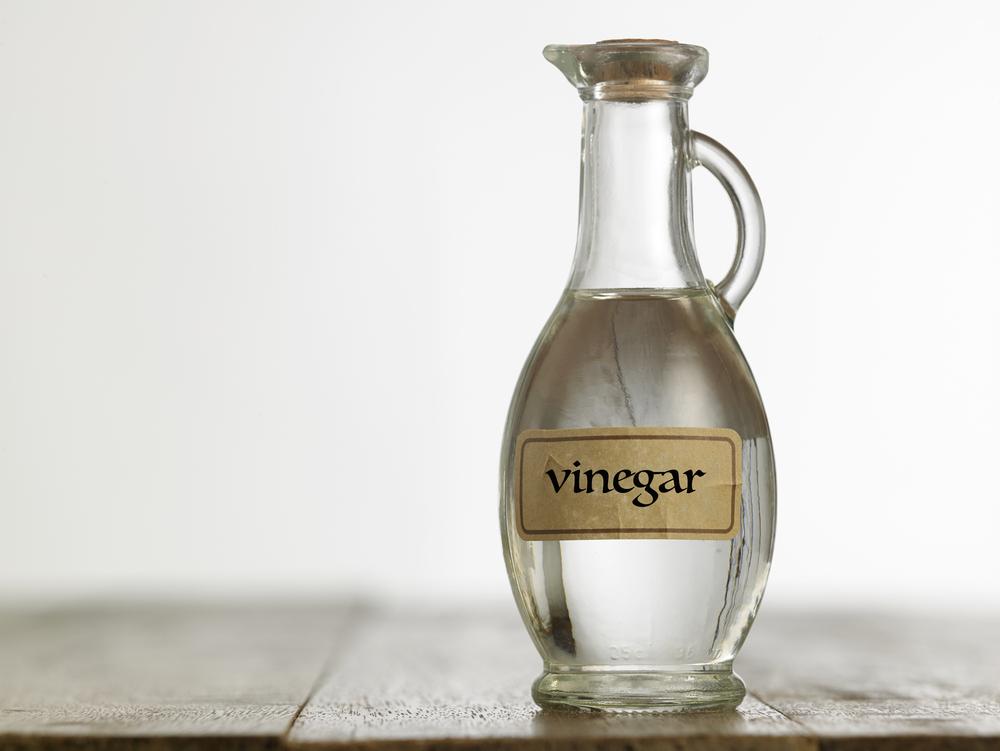 Those learning how to get rid of toenail fungus who prefer natural options have a lot to choose from. Bear in mind that these are not FDA-approved, nor are they guaranteed to work to treat or cure any condition. With that said, however, many people experience relief by using natural options like:
White vinegar (with or without Listerine)
Tea tree oil
Pau D'arco Tea (soak the foot, don't drink it)
2. OTC Treatments for Toenail Fungus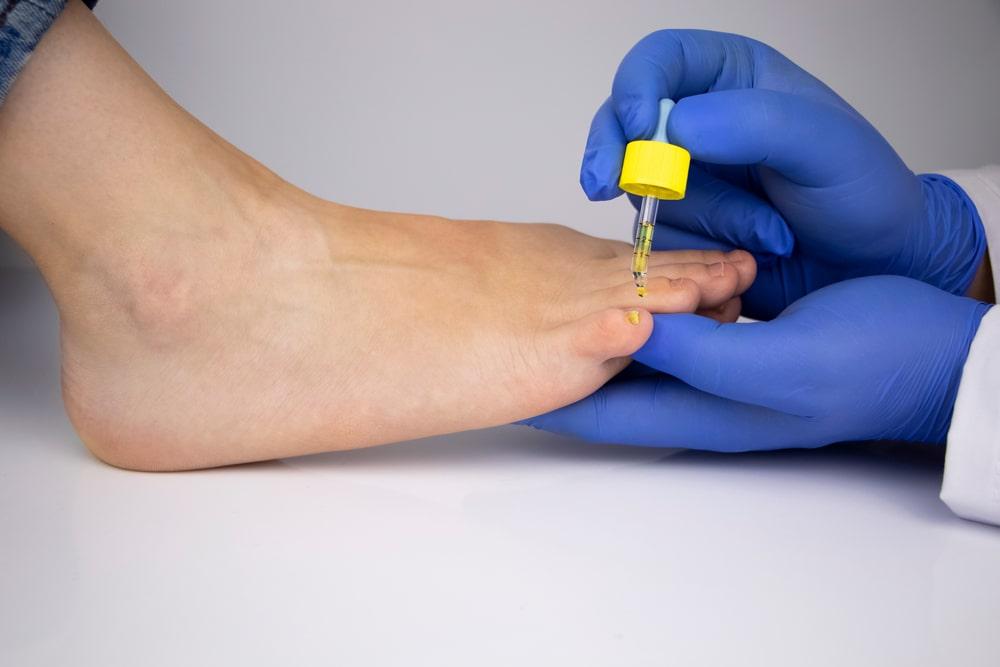 There are several OTC toenail fungus treatment options for those trying to figure out how to get rid of foot fungus. Just visit the foot section of your local pharmacy and you'll see dozens of different products for all kinds of foot and toenail issues, big and small. These are usually in the form of antifungal creams, gels, or even nail polishes that can protect and heal the toenail.
3. Prescriptions
If you need more serious treatment for a more serious infection, a doctor might prescribe prescriptions for antifungal polishes, creams and gels, or even pills that you can take to help clear the infection.
These could provide results for people but it will take much longer, sometimes even months, for the infection to clear entirely. Plus, prescriptions come with unpleasant side effects like nausea, headaches, potential allergic reactions, and more. It may be best to try all the non-prescription options first, like Fungus Eliminator by PureHealth Research.
4. Toenail Removal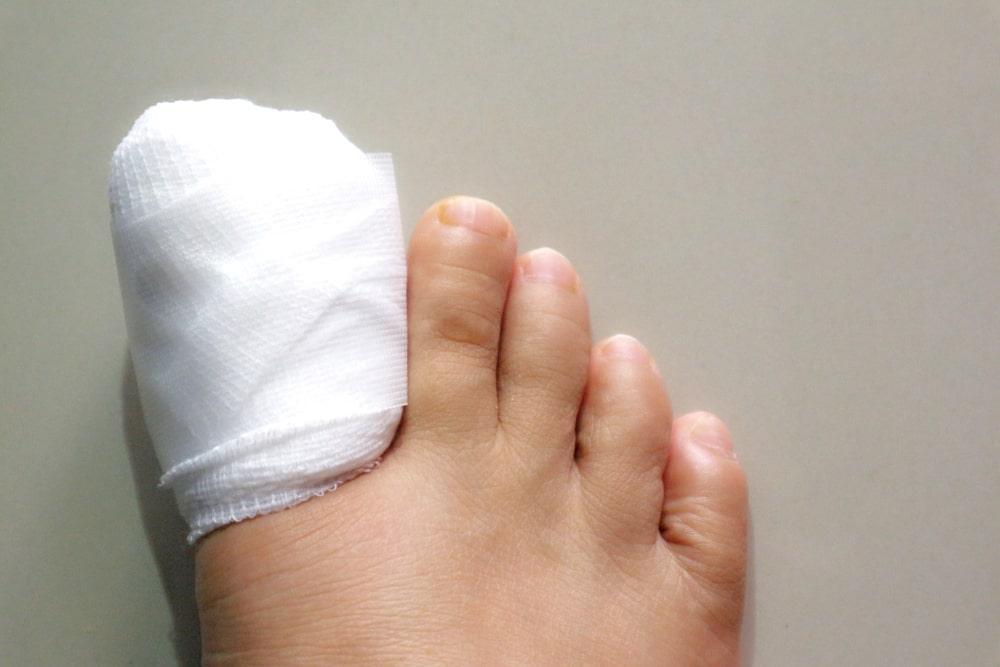 In severe cases, such as if an infection has been around for a long time or it is deep within the toenail, the doctor may decide to remove it, or at least part of it. Growing back a new one can take up to 18 months, so your doctor will likely also give you care guidelines for your toe in the meantime along with creams or other treatments that can keep your toenail bed healthy and fungus-free.
The Bottom Line
When it comes to toenail fungus, you have a lot of options for treatment and relief. Bear in mind that some may take a year or more. It's best to take a proactive approach using the tips listed above so that you can avoid toenail fungus in the first place. Now that you know more about how to treat toenail fungus, you should be able to get started and get your toenail back to its old self. Read our article on how to know if your toenail fungus is dying and learn if your treatments help!
---
THIS SITE OFFERS HEALTH, WELLNESS, FITNESS AND NUTRITIONAL INFORMATION AND IS DESIGNED FOR EDUCATIONAL PURPOSES ONLY. YOU SHOULD NOT RELY ON THIS INFORMATION AS A SUBSTITUTE FOR, NOR DOES IT REPLACE, PROFESSIONAL MEDICAL ADVICE, DIAGNOSIS, OR TREATMENT. IF YOU HAVE ANY CONCERNS OR QUESTIONS ABOUT YOUR HEALTH, YOU SHOULD ALWAYS CONSULT WITH A PHYSICIAN OR OTHER HEALTH-CARE PROFESSIONAL. DO NOT DISREGARD, AVOID OR DELAY OBTAINING MEDICAL OR HEALTH RELATED ADVICE FROM YOUR HEALTH-CARE PROFESSIONAL BECAUSE OF SOMETHING YOU MAY HAVE READ ON THIS SITE. THE USE OF ANY INFORMATION PROVIDED ON THIS SITE IS SOLELY AT YOUR OWN RISK.
NOTHING STATED OR POSTED ON THIS SITE OR AVAILABLE THROUGH ANY SERVICES ARE INTENDED TO BE, AND MUST NOT BE TAKEN TO BE, THE PRACTICE OF MEDICAL OR COUNSELING CARE. FOR PURPOSES OF THIS AGREEMENT, THE PRACTICE OF MEDICINE AND COUNSELING INCLUDES, WITHOUT LIMITATION, PSYCHIATRY, PSYCHOLOGY, PSYCHOTHERAPY, OR PROVIDING HEALTH CARE TREATMENT, INSTRUCTIONS, DIAGNOSIS, PROGNOSIS OR ADVICE.
Want to Learn More?