What Is the Function of the Liver? (2023)
BY PUREHEALTH RESEARCH | March 5, 2023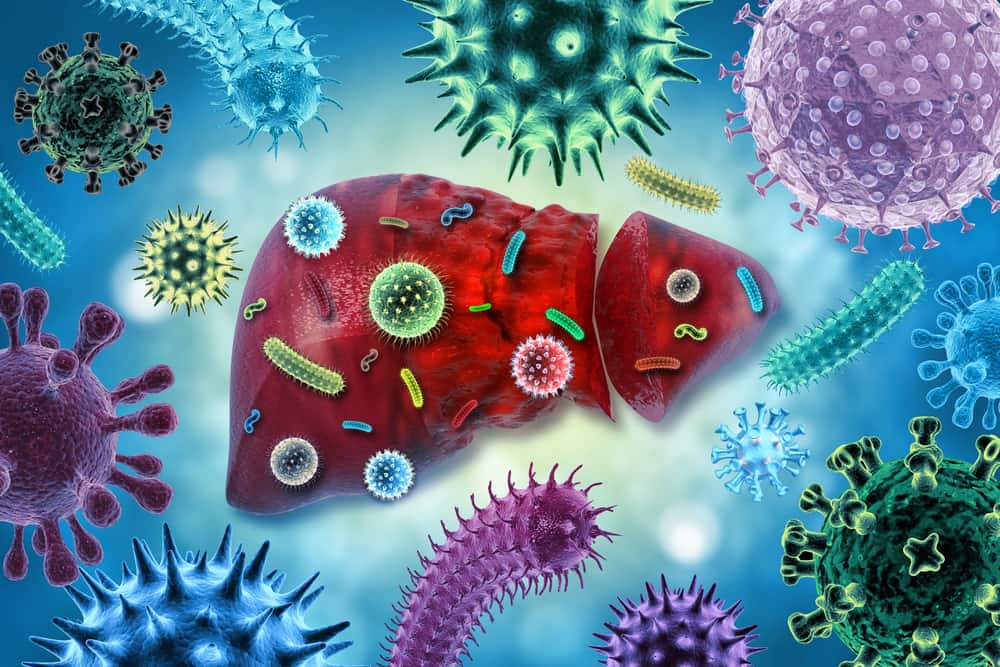 You know that your liver helps keep your body strong and healthy. But what is the function of the liver and why exactly is it so important? The major function of the liver is to process toxins from everything that gets into your body. There are other functions as well. Since the liver has such crucial jobs, it's best to care for it and keep it healthy.
The 5 Major Functions of the Liver
On a basic level, there are five major functions of the liver. These are:
Filtration – Separating nutrients from non-nutritive particles and putting them toward either the "digest" or "excrete" track.
Digestion – Breaking down food and making it easy to digest and absorb.
Detoxification – Removing toxins from the body and producing the necessary elements to convert them into urine and stool
Synthesis – Making sure that all cells have the proteins that they need for essential functions
Nutritional storage – Keeping a supply of iron, copper, and other minerals and nutrients to release into the body when there is a deficiency
If your liver isn't working at its full potential, it can have dire consequences and make you very sick.
How Does the Liver Work?
Your liver gets blood to filter from two places: the hepatic artery (blood from the heart) and the portal vein (blood from the intestines). Once the liver does its job, the hepatic veins drain the blood from the liver and deliver it to the appropriate sections of the body.

What is the Function of the Liver In All These Different Areas?
1. Filtration
First, your liver filters your blood and prevents harmful substances from entering your bloodstream. The toxins get made into liver bile, and the nutrients and vital compounds go into your bloodstream—when things are functioning properly.
Bile is made into stool that leaves your body after it passes through the intestines. Some harmful substances do go into the bloodstream, but the kidneys work to filter those out, which are excreted through urine. So, the liver and kidneys work together to make sure waste and toxins are expelled.
2. Digestion
Then, the liver helps to break down the good parts of your food and turn the nutrients into absorbable particles. When the liver secretes bile, it gets stored in the gallbladder. Then, the bile moves into your intestines to help digest food. So, if your liver didn't make bile in the first place, food couldn't be digested!
3. Detoxification
Digestion leads to metabolizing your food and nutrients. It also detoxifies things that shouldn't be in your body, such as environmental toxins, drugs, alcohol, and chemicals from processed food. The liver does this with particular enzymes that break everything down.
4. Synthesis
It's also responsible for synthesizing proteins. Your cells are built off of proteins, and each type needs particular proteins to function. The liver helps produce all these necessary enzymes as well as producing clotting elements to prevent excessive bleeding.
It also makes albumin, which keeps the water levels in your body at an appropriate amount. So, the liver produces many enzymes which keep everything working correctly.
5. Storage
Last but not least, one of the functions of the liver is to store vitamins and minerals. The liver holds on to minerals that the body sometimes becomes deficient in, such as iron and copper. When it senses that there isn't enough, the liver releases what you need.
It does the same thing with vitamins and nutrients. This storage and release process keeps your blood cells, hormones, genes, and nerves all functioning exactly how they need to.
How Can You Improve Liver Function?
With the liver performing such crucial jobs, you want to ensure that your liver is as healthy as possible. Liver function can be improved in several ways.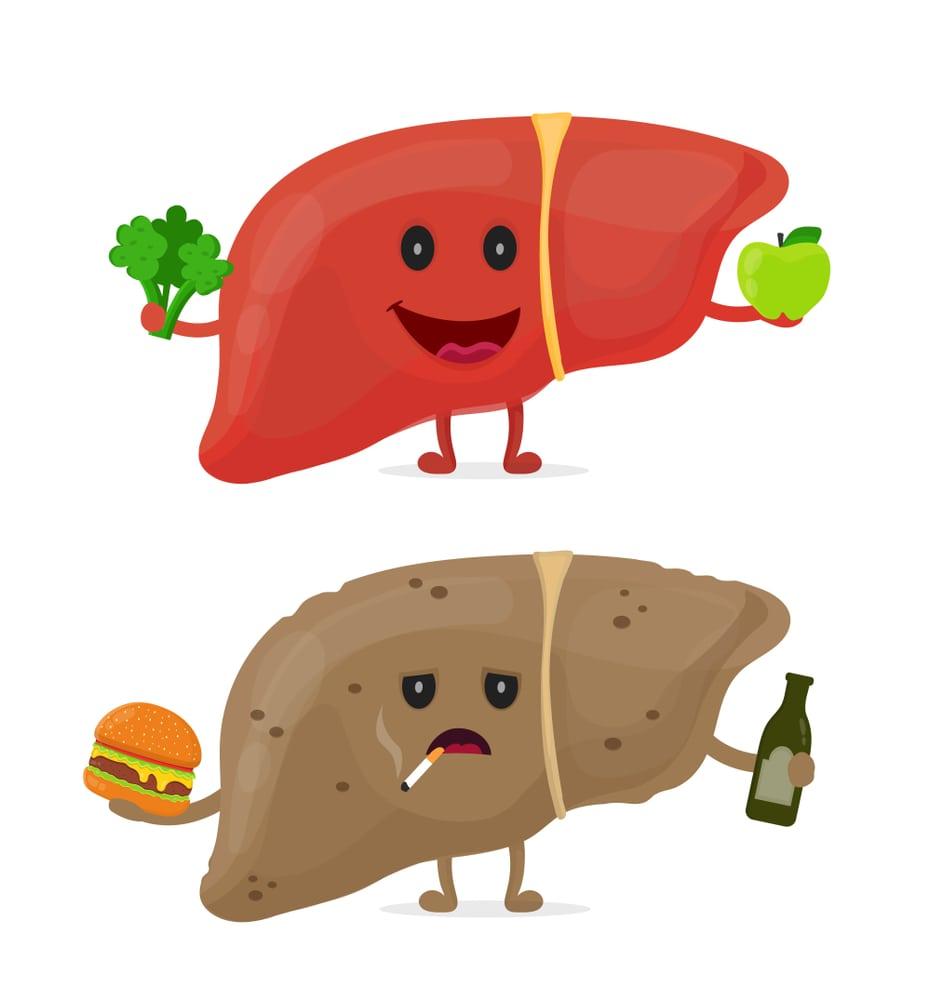 First, you can avoid foods that damage the liver, such as:
Fatty foods
High amounts of salt
Refined sugar
Gluten-filled bread and pasta
Processed foods
Alcohol
Red meat
You can also add in liver-healthy foods. These include foods high in fiber, antioxidants, and other anti-inflammatory properties. There are many, but some of the easiest are:
Fresh fruits and vegetables
Black coffee
Green tea
Eggs
Nuts
Steel-cut oatmeal
Turmeric, ginger, dandelion, cinnamon, and garlic
Of course, we all live very busy lives and it can be quite difficult to get all the nutrition we need from food alone. Therefore, a healthy liver supplement like PureHealth Research's Liver Health Formula, can give you all the necessary compounds, vitamins, and minerals necessary for keeping a healthy liver.
Dr. Holly Lucille, ND and her team of experts at PureHealth Research created a supplement that aims to boost all these functions in one easy-to-take dose. This supplement is easy to add to your daily routine. With two capsules a day, you get the benefits of all these nutritive elements that keep your liver functioning at the top level.
Beet
Dandelion
Silymarin (milk thistle)
Artichoke extract
Ginger
Alfalfa
Phosphatidylserine
L-cysteine
Glycine
Vitamin D3
This product has not had any reports of ill side effects. However, if you have a chronic illness you should talk to your doctor before adding anything to your nutritional or health routine.
You can also help improve liver function by making other lifestyle changes, all of which will not only help the liver but will improve your overall health.
Get enough sleep – Sleep isn't given enough credit in our modern society. When you don't sleep enough, fat builds up in your liver and it becomes overworked. The same goes for all your other organs—they need rest!
Exercise and strength training – We don't get as much physical activity as our ancestors did in their day-to-day activities, so we need to make regular exercise a priority. Exercise helps repair damage to the liver and keeps you from being overweight, which puts you at risk for fatty liver disease. Exercising also helps improve sleep, so it's a win-win!
Stay hydrated – Most of your daily liquids should come from water. Sodas, energy drinks, and juices are full of processed chemicals and refined sugar which not only overwork the liver but make the rest of your systems (including sleep!) struggle to perform at their best levels.
Taking care of your liver helps improve your health in all areas.
Key Takeaways
What are the five functions of the liver? Filtration, detoxification, digestion, synthesis, and storage.
When your liver is healthy, all of these functions work at their full potential, which keeps your body in peak condition.
When the liver is unhealthy, these functions can't be performed, which makes you sick.
Taking a supplement, such as PHR's Liver Health Formula, is an easy way to ensure that your liver is healthy.
Make lifestyle changes to improve your water intake, sleep, exercise, and stress levels so that your liver and all other organs are as healthy as possible.
Final Thoughts
Now that you know the answer to the pertinent question "What are the main functions of the liver?", you can go forward and take care of your liver so that you can lead a healthy, energized, fully optimized life.
---
DISCLAIMER:
Advertisement. This article, while providing general health information, also promotes the product Liver Health Formula. This should not replace professional medical advice or consultations. Individual results with Liver Health Formula may vary. Consult your healthcare provider for any health concerns and before starting any new supplement regimen. Always seek immediate medical attention if you suspect a serious health condition.
Was this article helpful?
Thanks for your feedback!
Recent Posts