11 Best Liver Detox Foods and Customized Recipes
BY PUREHEALTH RESEARCH | November 3, 2023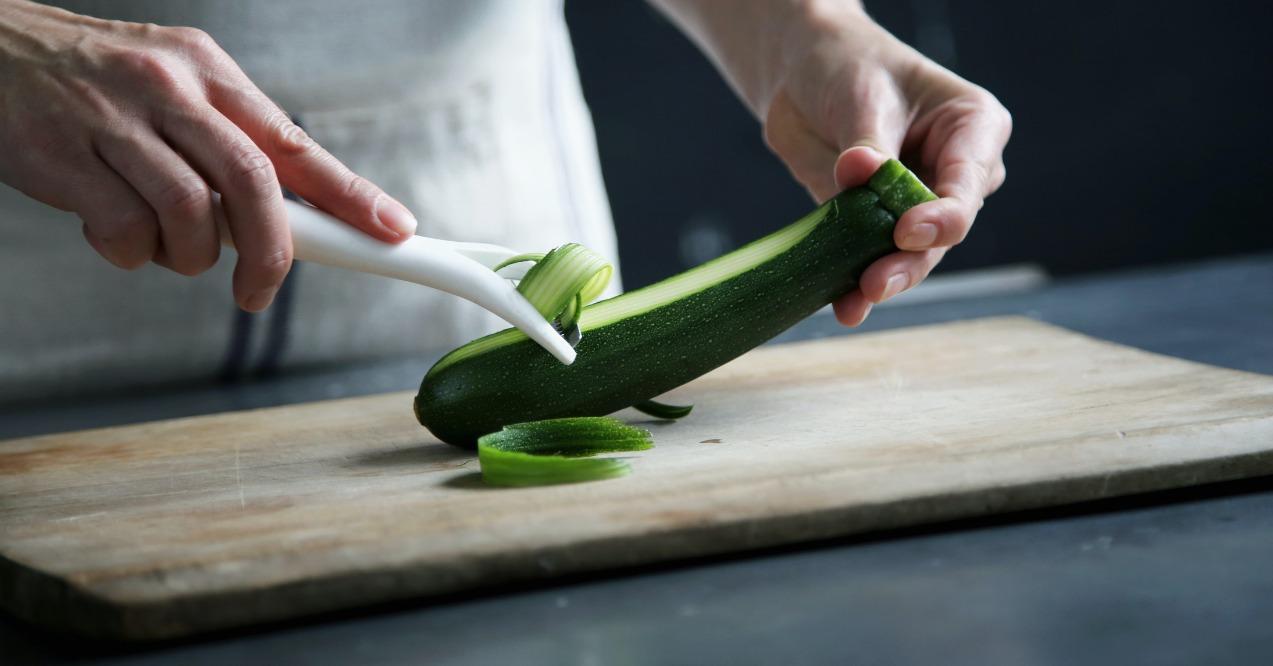 If you are hunting for the best liver detox foods, this is the right place to be. Maintaining a healthy lifestyle plays a crucial role in ensuring not only your well-being but also the healthiness of your liver.
Unfortunately, achieving this today is not easy with the increasing prevalence of unhealthy lifestyles and environmental pollutants. Nowadays, it's all too easy to take the wrong steps and end up with a contaminated liver and body.
But fear not. You can eat various foods to support the health of your liver and promote detoxification. Your liver, one of the largest organs, plays over 500 roles, including an essential role — it is your body's cleaner! It works hard to eliminate toxic elements and keep everything balanced inside. This role is super important, so ensuring our liver works well is essential.
Why? When your liver isn't working well, it can result in a range of health issues, such as tiredness, weight gain, skin problems, and accelerated aging. Therefore, detoxifying your liver is paramount for maintaining good overall health and ensuring long-term wellness. Here in this blog post, we will look at some of the best liver detox foods available. So, what foods detox your liver and kidneys? Keep reading to learn more!
Do Liver Cleanses Work?
So, does a liver cleanse really work? Well, it certainly appears to be the case. Liver detoxification has become popular nowadays, claiming to eliminate toxins and enhance liver function. However, experts within the community hold varying viewpoints regarding the efficacy of these detoxification methods. Some argue that our liver is already efficient at removing toxins from our bodies, making additional cleanses unnecessary.
On the other hand, there are those who believe certain foods and practices can support liver health and facilitate detoxification. Of course, there is discussion surrounding the effectiveness of liver cleanses. Regardless of the arguments on each side, what's true is that some foods are known to promote liver health and help detoxify.
Best Liver Detox Foods
Are you looking for foods to detox your liver from alcohol? Or are you maybe just searching for a general detoxification process? Either way, eating natural liver detox foods can help promote this cleansing process, which is integral to keeping your body healthy. Below are eleven top options we can recommend to start out your detox.
1. Olive Oil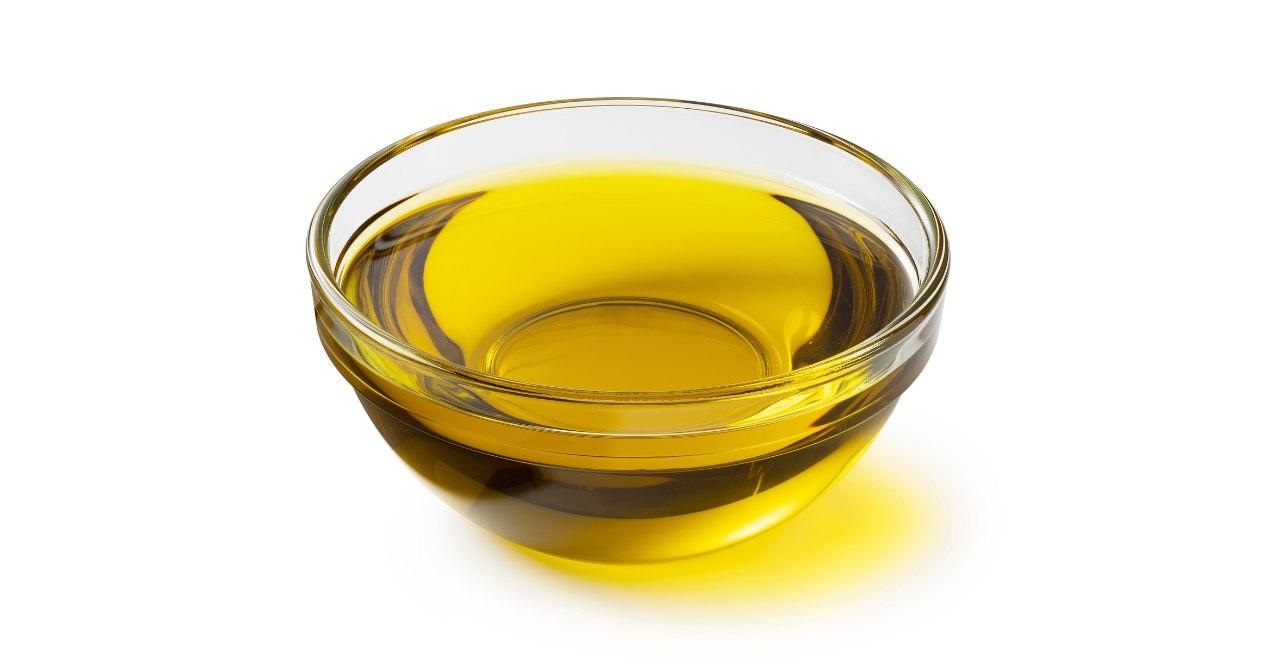 When it comes to fats, some types are good for you, and olive oil is one of them. Cold-pressed organic oils like olive, hemp, and flaxseed can be beneficial for our liver. They provide a liquid base that can soak up harmful stuff in our body, like a sponge. Olive oil has another cool trick — it can also lower the liver's fat. In this regard, it is a double win for our liver health!
2. Citrus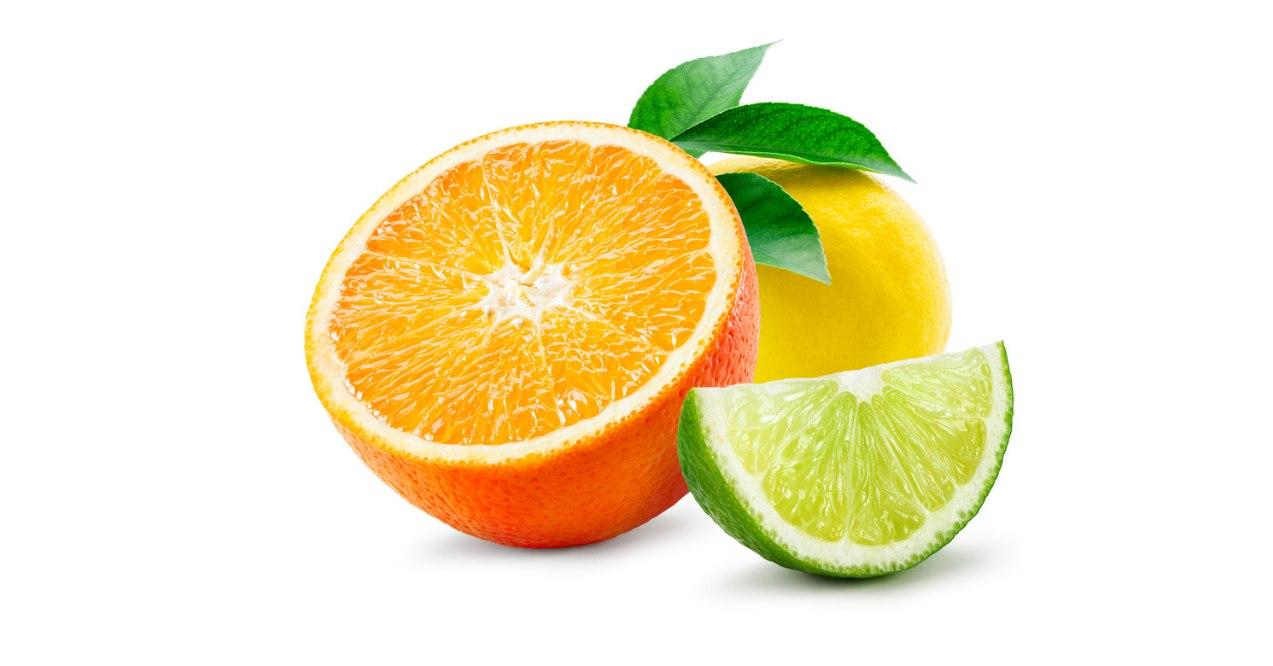 Lemons, limes, and oranges are all citrus fruits. They contain a range of vitamins, minerals, and antioxidants that can help protect the liver from damage caused by free radicals. Their citric acid also breaks down cholesterol and fat deposits to detoxify your liver. In addition, they have diuretic properties, which assist in flushing out toxins, and vitamin C, which supports the immune system and reduces pro-inflammatory responses, ensuring you stay healthy. On top of this, their high dietary fiber content improves regular digestion and aids gut health, too.
3. Turmeric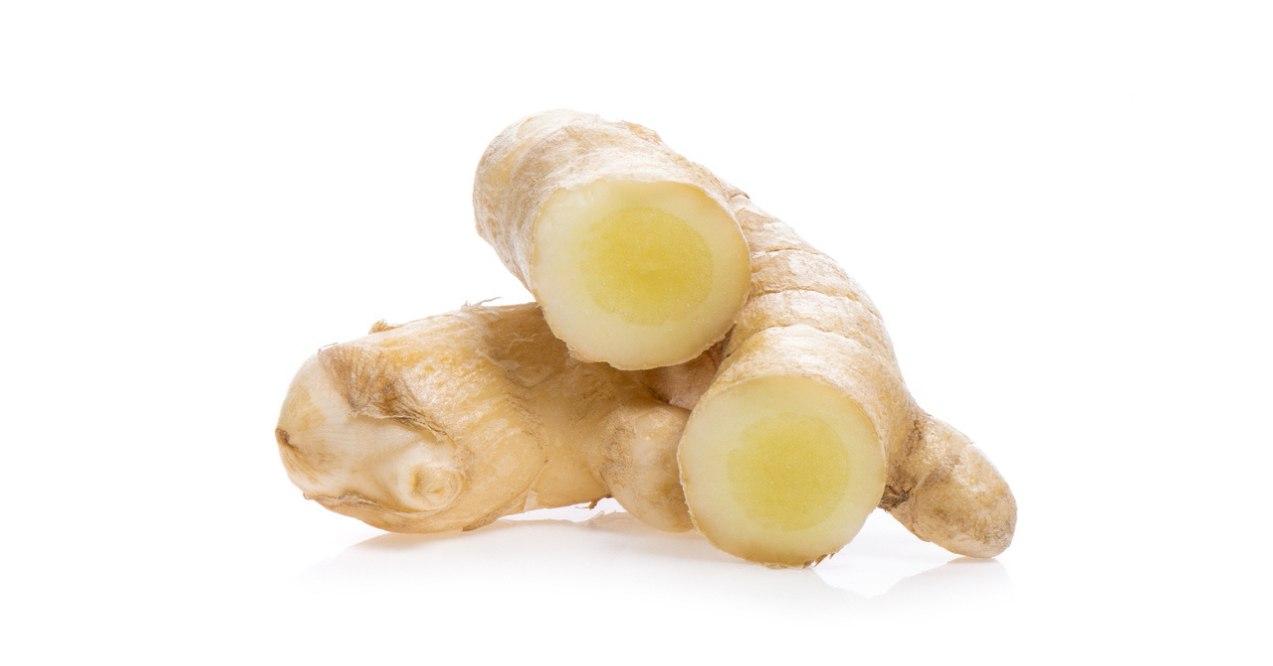 Turmeric, a common spice found in many kitchens, contains a powerful active compound called curcumin. Curcumin[1] has gained recognition because of its qualities and capacity to enhance the creation of enzymes that aid in detoxification. Including turmeric in your meals can significantly contribute to supporting liver detoxification.
4. Avocado Oil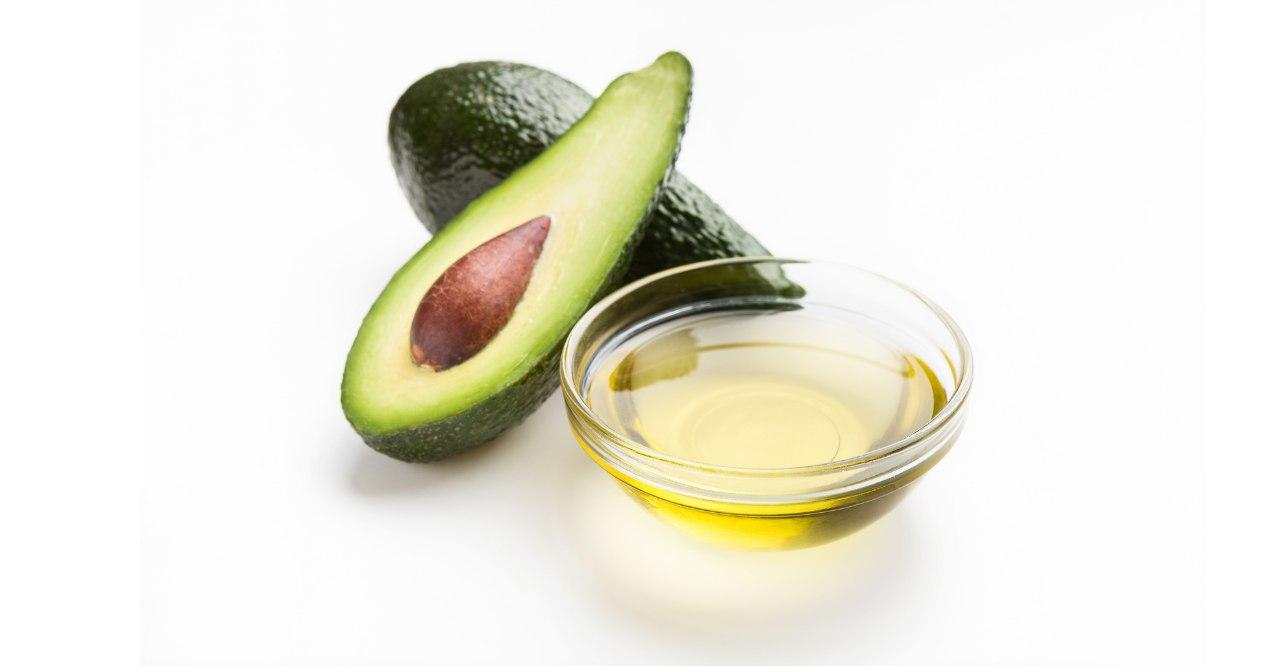 Avocado oil offers tremendous benefits for liver health[2]. This luxurious oil contains an abundance of healthy fats that support the liver in producing glutathione, your body's powerful antioxidant crucial for detoxification. What's more, avocado oil also boasts vitamins C and E, which serve as antioxidants and shields the liver against free radicals. You can easily incorporate this liver-loving oil into your liver cleanse diet. How? By drizzling it over salads or using it as an alternative to other cooking oils.
5. Fatty Fish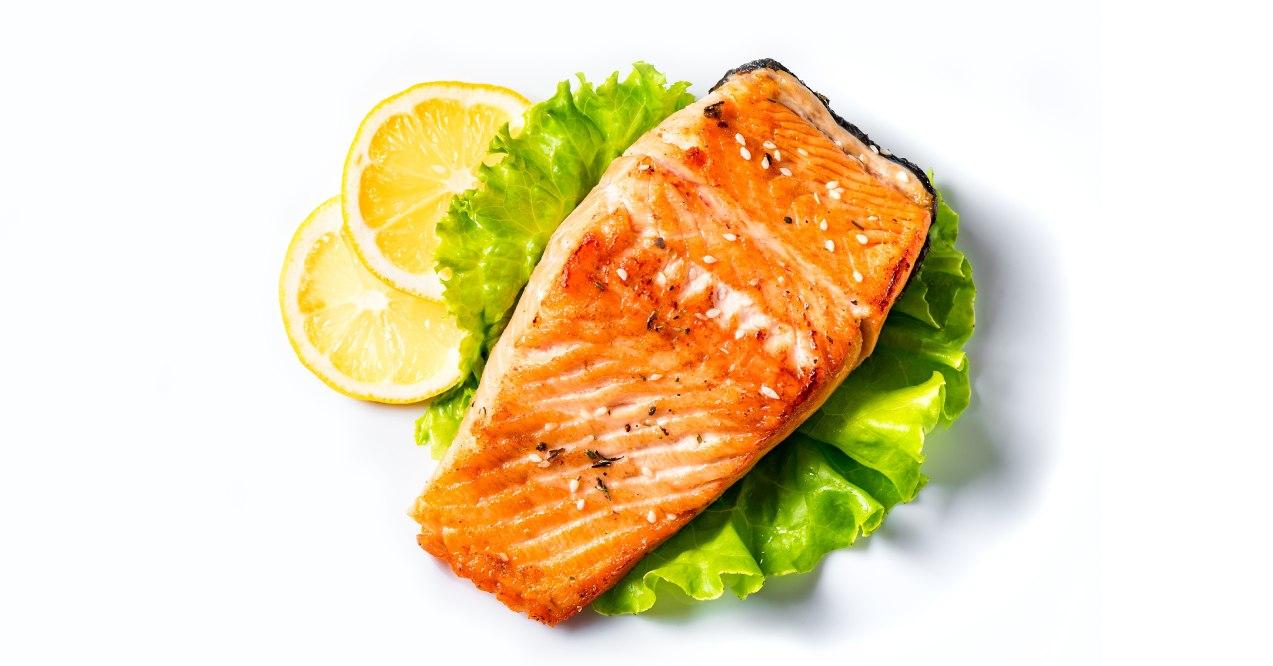 Do you love seafood? Then, it's time you include fresh tuna, sardines, anchovies, and mackerel in your diet. Seafoods are not only sources of omega-3 fatty acids but also offer significant benefits for liver detoxification. These types of fish contain fatty acids that assist in reducing pro-inflammatory responses[3] and help the liver break down and eliminate toxins from the body.
6. Apples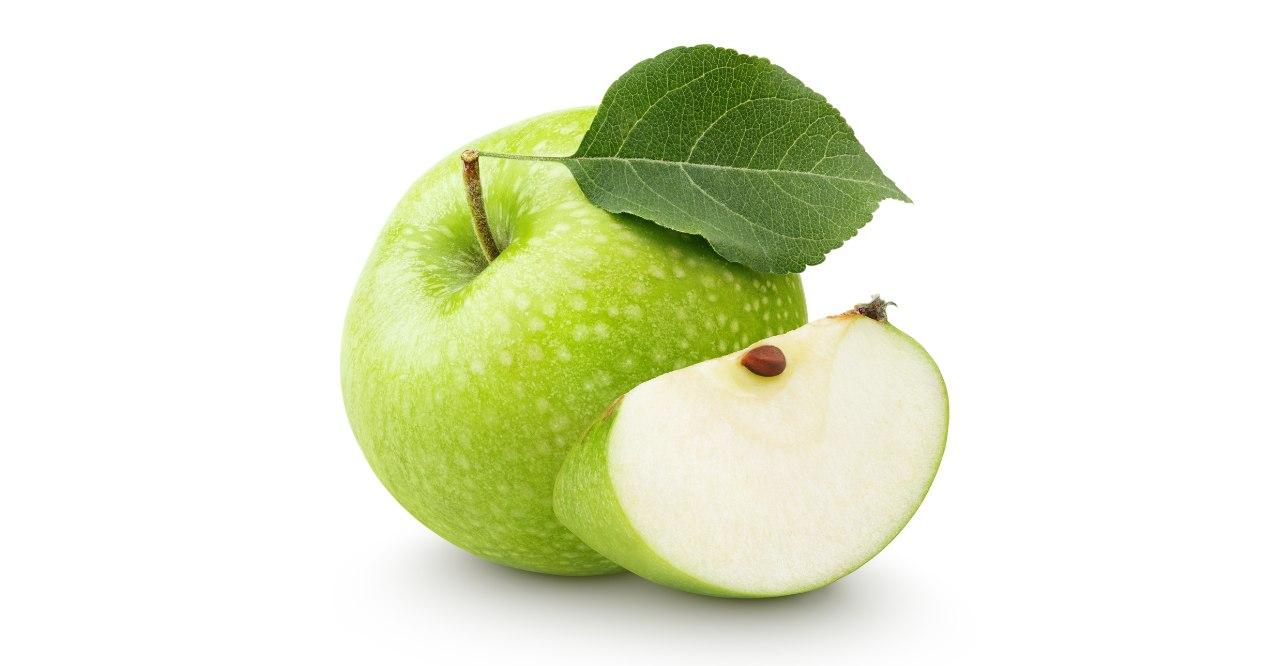 Apples are one of the best fruits for liver detoxification. They are full of antioxidants, minerals, fiber, and vitamins, which all work to cleanse and shield our livers. Apples contain pectin — an ingredient that helps moderate the gut microbiome[4] and defend your liver from metabolic injuries. This ingredient also ensures the proper functioning of a healthy liver.
7. Green Tea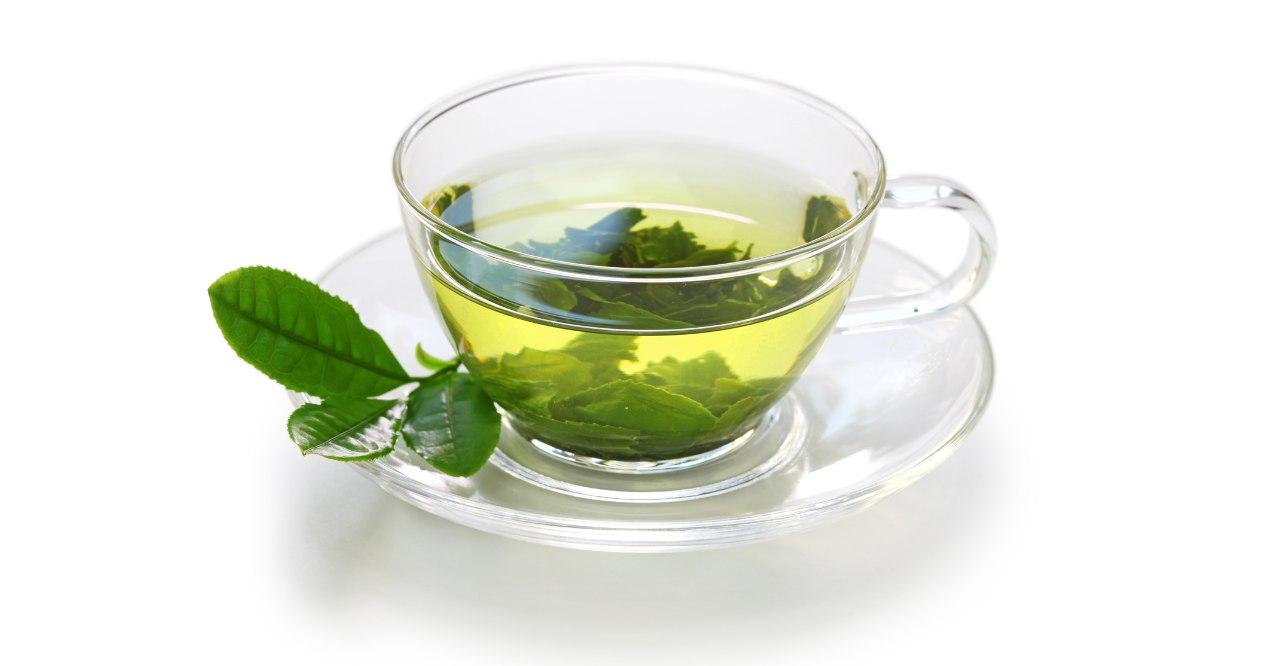 Green tea is well-known for its many health benefits[5]. It is also an excellent drink for detoxifying the liver. With its abundant antioxidants known as catechins, green tea safeguards liver cells from harm and supports their rejuvenation. How does this help? It allows the liver to operate at its best. Enjoying a cup of tea in the morning or during the day can be a revitalizing approach to enhance your liver well-being.
8. Garlic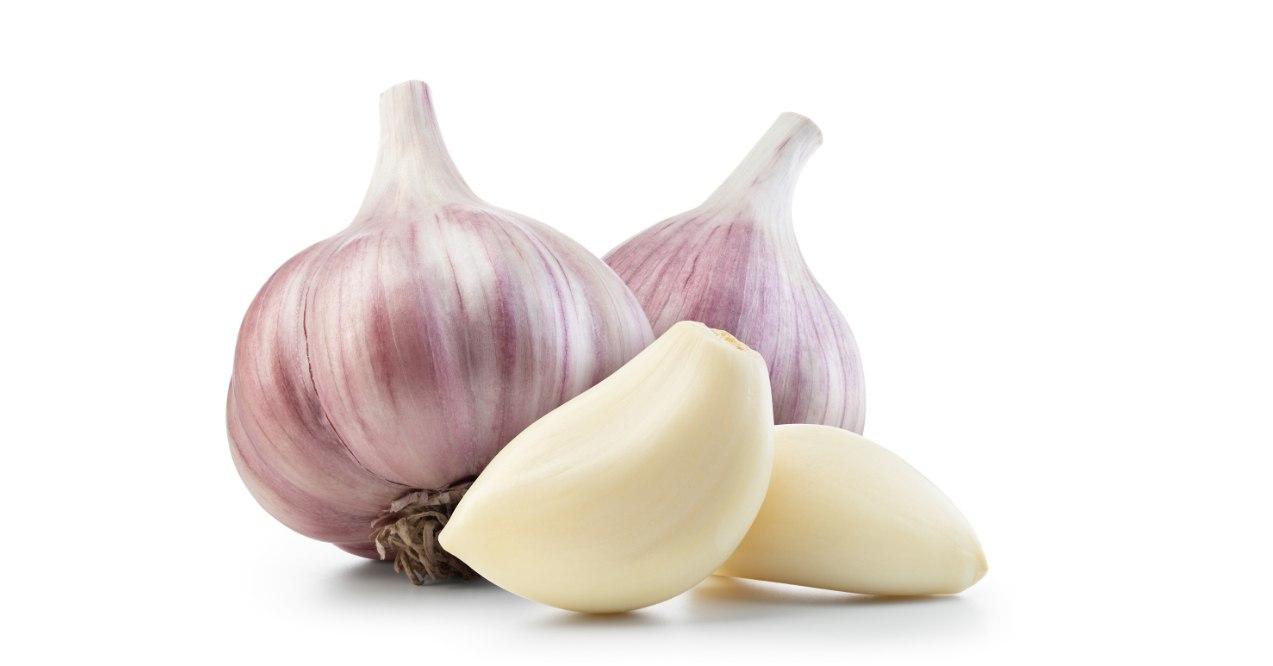 Garlic is a powerful liver detox food you can add to your diet. It's packed with beneficial properties that work towards flushing toxins out[6] from your body and improving overall health. Garlic contains antioxidants, making it a great fighter against cell damage caused by free radicals. Also, it contains allicin, a compound that helps combat invading pathogens. On top of that, consuming garlic stimulates bile production in the liver — aiding with breaking down fat for more efficient absorption into our bloodstreams!
9. Spices (Ginger)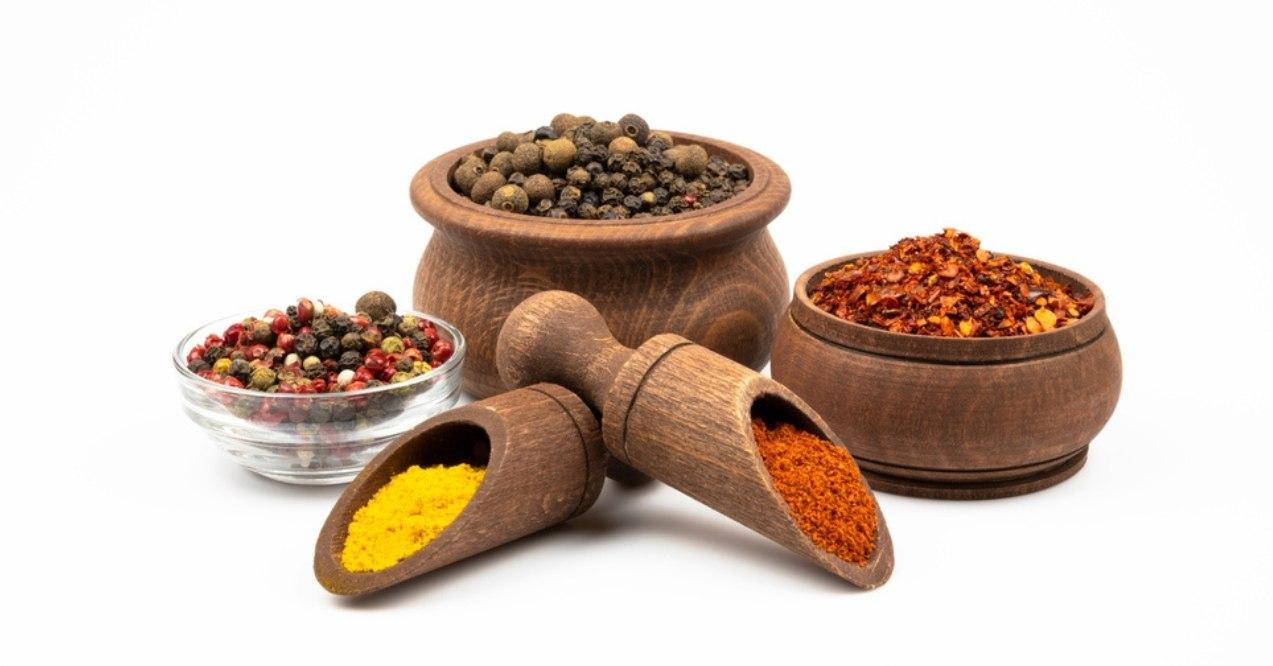 Usually, spices are possibly not given the attention they should when it comes to a healthy diet. However, they can be of assistance for your liver's detoxification. Spices contain active compounds that boast antioxidant and immune modulating properties. These substances can help safeguard the liver from any harm caused by environmental toxins and other contaminants.
In addition to turmeric mentioned above, ginger is one spice with mighty detoxifying properties. It helps minimize overactive immune responses[7] and assist healthy digestion, both of which are vital when enhancing liver function. Other herbs such as cumin, coriander, and fennel also carry useful antioxidants to help your body clear itself from toxins more efficiently.
10. Nuts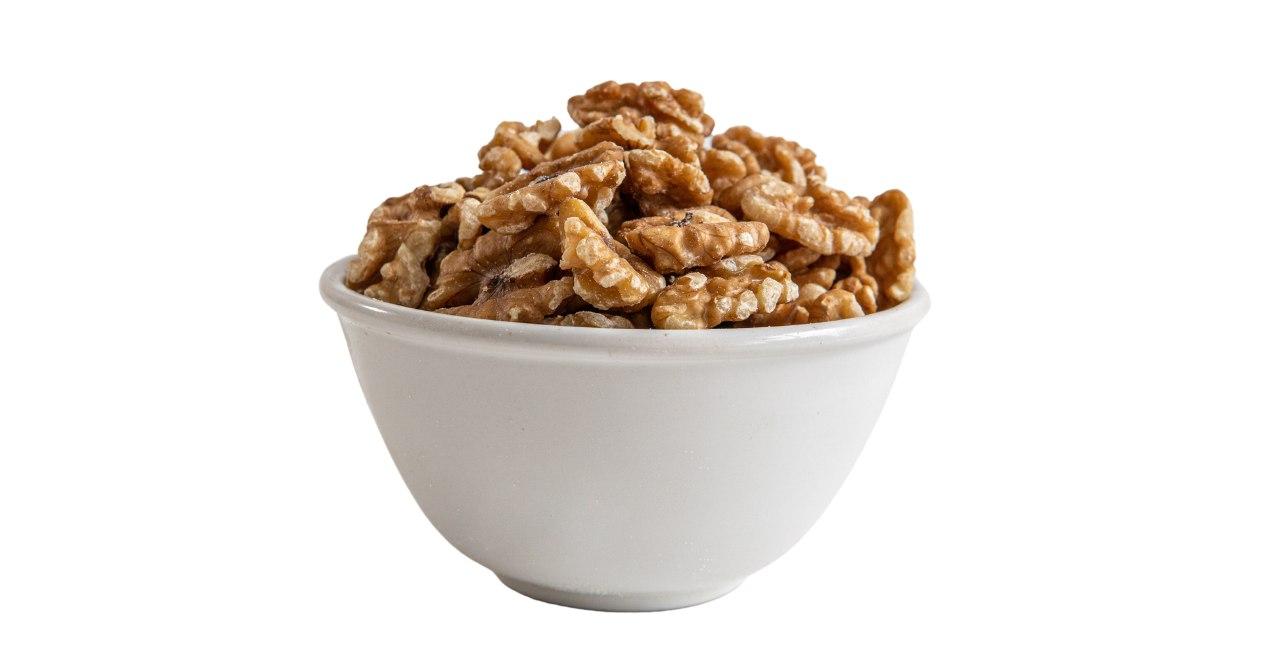 Nuts are a top pick if you want to detox your liver. They contain plenty of antioxidants, vitamins, and other helpful nutrients, including magnesium, phosphorus, and zinc. Plus, nuts have high levels of soluble fiber that help reduce "bad" LDL cholesterol levels, which is extremely important for ensuring a wholesome liver.
Almonds and walnuts supply the greatest benefit when it comes to detoxing your liver. These nuts have beneficial fatty acids (PUFAs)[8] for supporting liver health. .
11. Leafy Greens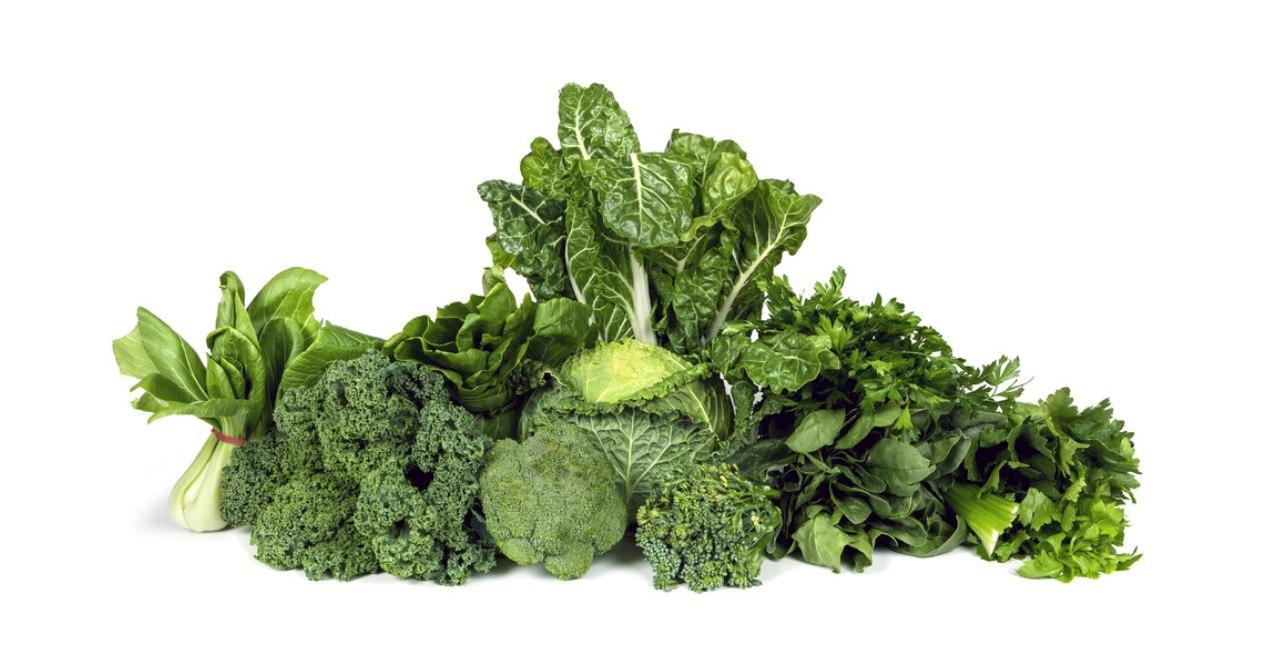 Leafy greens are a key element of any liver detox diet. They supply vital nutrients such as fiber, vitamin A, iron, and magnesium that assist in clearing the body of toxins and bolstering up the liver to function at its best. Leafy greens pack antioxidants, which can aid in protecting cells from damage caused by free radicals in our bodies.
Moreover, certain leafy green vegetables can encourage bile production to achieve good digestion and eliminate unwanted toxins within your liver! Examples of leafy greens include spinach, kale, and Swiss chard.
Best Recipes for Liver Detox Foods
What can we do with all those ingredients if we don't know how to combine them to make one healthy dish? If you are looking for tasty liver detox recipes, here they are! The recipes listed below were selected based not only on their liver-detoxifying properties but also on just how delicious they are.
Breakfast Recipe: Overnight Berry Granola Chia Oats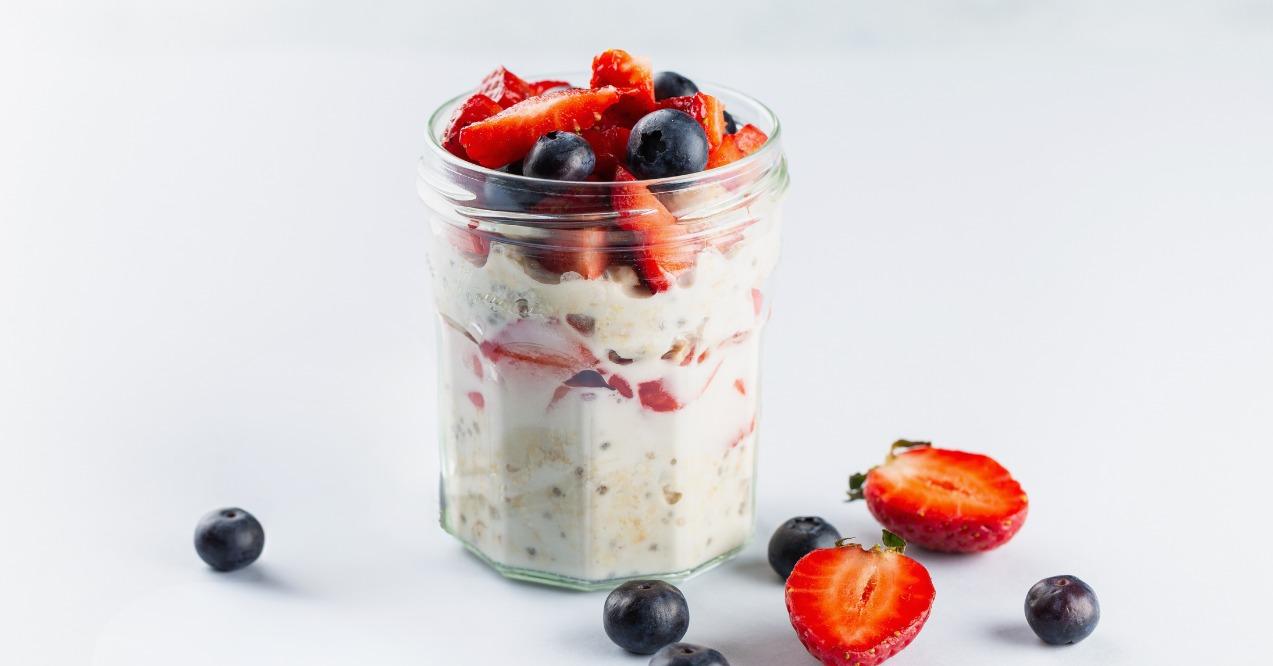 If you want something tasty and healthy to start your day, try out the make-ahead overnight berry granola chia oats. You'll love them even more if you like stone fruits.
Ingredients
¾ cup rolled oats
2 tablespoons of chia
A sprinkle of granola
3 strawberries
¼ cup of blueberries
A cup of silk vanilla cashew milk
¼ cup of raspberries
Instructions
Place chia, silk vanilla cashew milk, and oats in a container and mix them thoroughly. Then, divide the mixture into two containers.
Place the mixture in a fridge overnight, allowing the oats to absorb the cashew milk.
In the morning, take it out and top it with berries and granola. Enjoy!
Lunch Recipe: Detox Wrap With Sunflower Seed Spread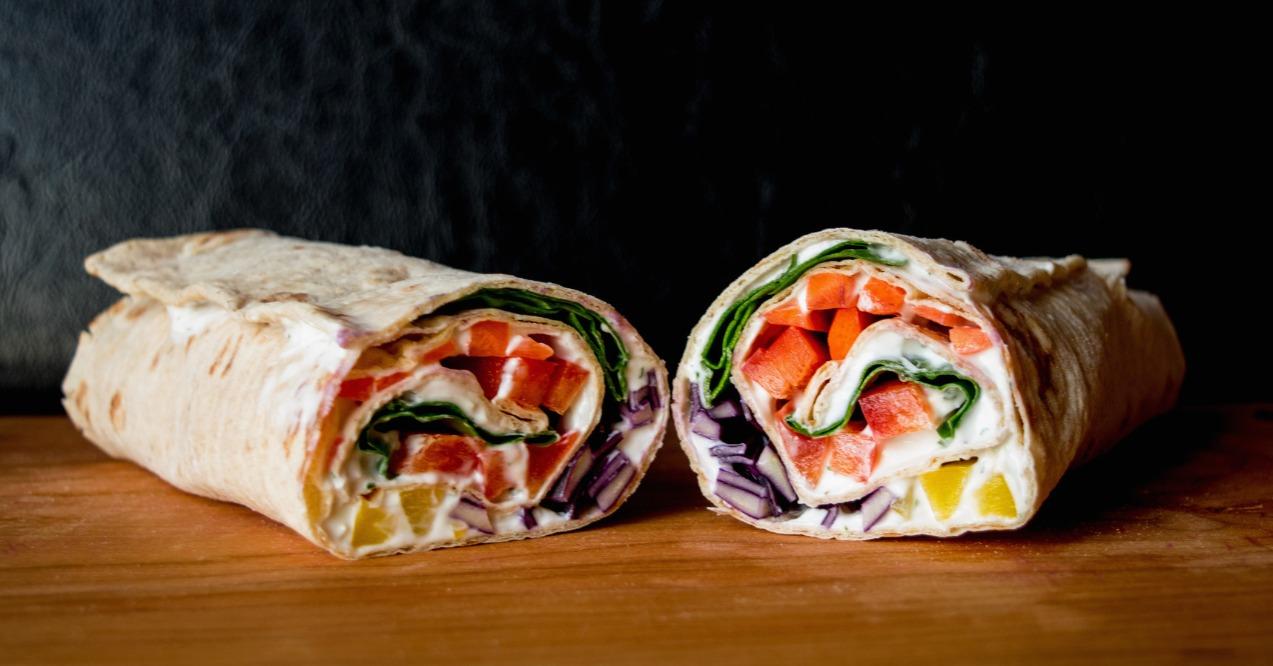 If you are looking for a power lunch, then wraps are just perfect! They are easy to customize and carry, meaning you can pack lots of nutrition into a collard wrap, tortilla, or lettuce leaf. Furthermore, they are gluten-free. Sunflower seed spread wrap is easy to make, and you can use any veggies. However, crunchy radishes, red cabbage, and sprouts work best when combined with the flavor of sunflower spread.
Ingredients for Sunflower Seed Spread
A cup of sunflower seeds (soak them overnight)
A large tomato
3 sundried tomatoes
¼ bunch cilantro
2 tablespoons of tahini
3 tablespoons of virgin olive oil
2 medium lemon juiced
¼ tablespoon of black pepper
¼ tablespoon of sea salt
Ingredients for Wrap Toppings
¼ cup of cultured vegetables
Shredded carrots
Sprouts you like
Other veggies like red cabbage, sliced peppers, and so on.
Instructions
Remove the water from the sunflower seeds, place them in a blender, and then mix the remaining ingredients. Blend them until smooth. Add a spoon or two of water if necessary.
To make your wrap, add three tablespoons of spread to your wrap. Then add the topping you like. Roll it up and enjoy.
Dinner Recipe: Zucchini Noodles With Cilantro Pesto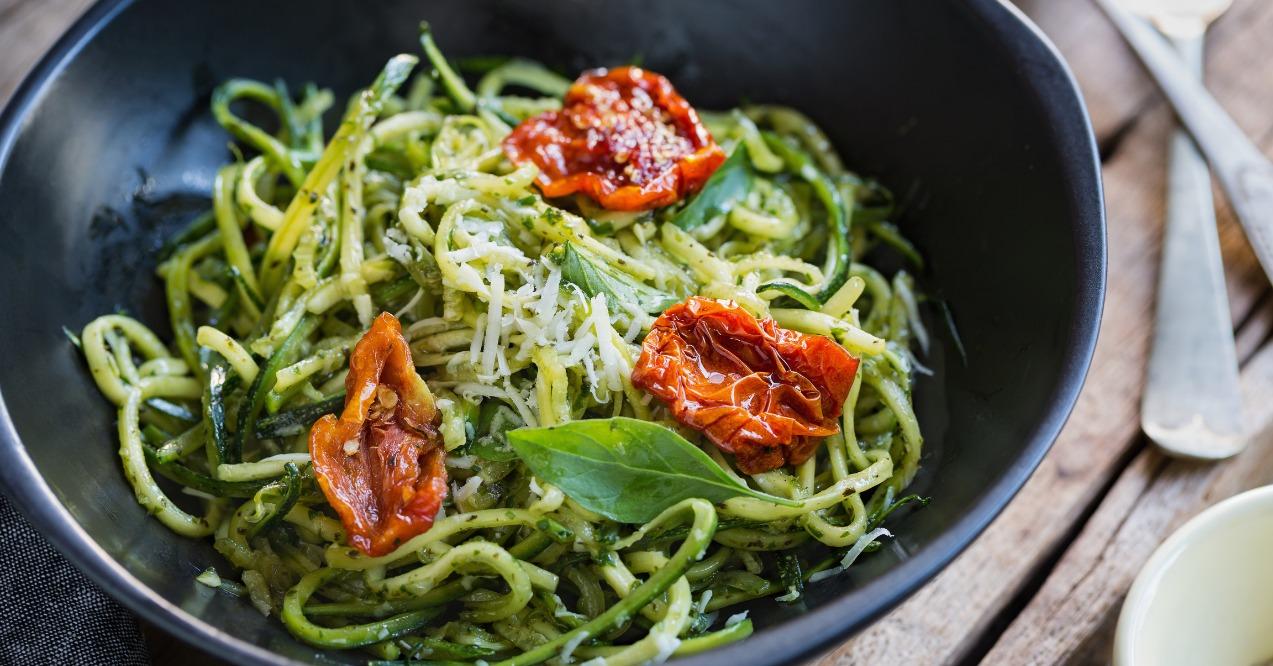 Do you feel bloated after eating regular pasta? There are some easy ways to detox a bloated stomach. How about you ditch that feeling by trying these zucchini noodles made with heirloom tomatoes and cilantro pesto? Thanks to cilantro, this dinner recipe can help cleanse your body of toxins and heavy metals.
Ingredients for Cilantro Pesto
A bunch of cilantro
¼ cup of olive oil
Garlic 3 cloves
½ lemon juice
½ teaspoon of salt
¼ cup of pine nuts
Ingredients for the Zucchini Noodles
1 tablespoon of olive oil
2 large pieces of zucchini
2 heirloom tomatoes
A pinch of salt
Instructions
Add cilantro, lemon juice, cilantro, pine nuts, lemon juice, and salt in a food processor. Beat until they are finely chopped. If necessary, place them on a mortar and pestle to continue grinding. After this, put aside.
Cut the ends off the zucchini to make both sides flat. Make noodles by attaching the zucchini to a spiralizer using a thin julienne blade.
Add olive oil to a pan and heat it on medium heat. Add your zucchini noodles as well as sliced heirloom tomatoes. Cook and toss for up to 5 minutes to make them tender while retaining the shape. Don't forget to add salt.
Top your noodles with the cilantro pesto and serve while warm.
Snack: Beetroot Chips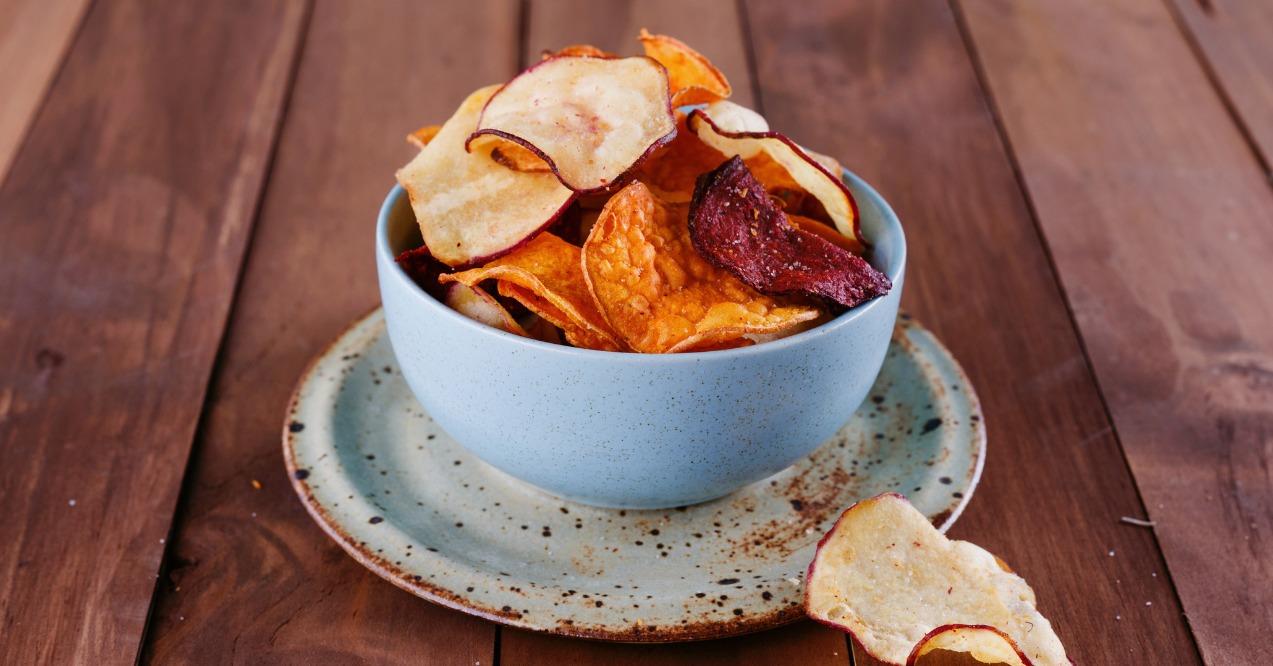 Beetroot is great when it comes to liver cleansing and tastes delicious. This snack is easy to prepare, and you can store it for later use. You don't require many ingredients to prepare it.
Ingredients
2 teaspoons of olive oil
4 medium beetroots
Salt
2 pinches of powdered black pepper
Herbs (optional)
Instructions
Preheat your oven to 190 degrees Celsius.
Wash your beetroots and then pat dry them. Remove the upper part and make sure to cut thin slices.
Spread the chips on a larger baking tray (brush it with olive oil first). Add seasoning and salt to the chips. Toss them lightly and ensure there are spaces between them.
Place the tray inside the oven and bake for at least 15-20 minutes. Ensure you check them after at least 10 minutes since beetroot burns fast.
Once ready, take out the tray, let them cool to room temperature, and enjoy!
Blueberry Avocado Liver Detox Smoothie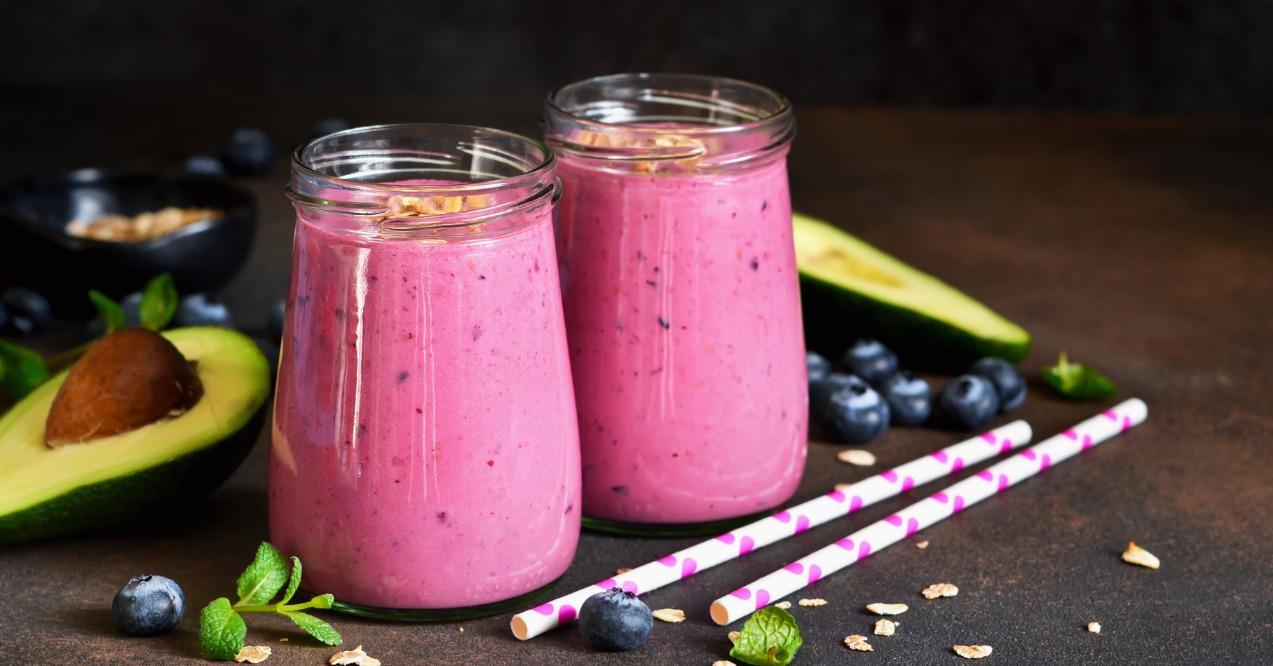 Looking for a tasty smoothie for liver detox? Try out this green smoothie that tastes amazing. It has tons of antioxidants from blueberries and omega-3 fatty acids from avocado. The smoothie is easy to prepare and will take less than 10 minutes.
Ingredients
½ cup of non-fatty yogurt
½ cup of cold water
A cup of baby spinach
½ cup ripe avocado
2 teaspoons of flax seeds
½ cup blueberries (frozen)
10 drops of liquid stevia seeds
Instructions
Put everything in a blender and process it until the mixture is smooth.
Pour into your glass and enjoy
What Are the Worst Foods to Eat if You Have Liver Disease?
Eating a healthy diet is critical, especially for those with liver disease. Some of the liver detox diet foods to avoid include processed meats and fried foods. Also, avoid high-fat dairy products, red meat, and anything containing trans fats. These foods can further burden an already weakened liver. Alcoholic beverages can also harm this vital organ, so it's best to exclude them from your diet altogether.
Liver Health Formula Supplements for Liver Detox
Looking for a solution to take care of your liver and overall well-being? You don't have to search anymore because we have the answer for you. Our ground-breaking Liver Health Formula. We've put effort into creating this supplement, ensuring both quality and effectiveness. Its primary goal is to nourish and optimize the function of one of your body's key organs — your liver!
This formula is the result of years of research and development, carefully combining scientifically backed natural ingredients that promote proper liver function, detoxification, and vitality. Our product offers benefits including:
Liver Support: Our formula contains ingredients that collaborate to assist in the process of eliminating toxins, support the production of bile, and uphold the functioning of the liver.
Detoxification: Our formula helps support your liver from burdens while enhancing its ability to perform at its best.
Antioxidant Defense: Packed with antioxidants like silymarin and artichoke leaf extract, it provides robust defense against oxidative stress and free radicals that could potentially harm your liver's well-being.
Your liver is a remarkable organ that deserves the best care. With our Liver Health Formula, you're making a proactive choice to support your liver's well-being and overall health. Embrace a healthier future by nourishing your body with nature's finest ingredients.
Conclusion
Consuming the right foods can be beneficial for your liver health and overall well-being. Some top liver detox foods include leafy greens, garlic cloves, green tea, and turmeric. When used wisely, these foods can help you kickstart a natural detox process to improve liver function.
We have also looked at liver detox recipes, which are a great way to cleanse your system and boost overall wellness. These recipes are easy to make and set you on the right path toward wellness. Best of all, each recipe has health in mind — so you can indulge without needing to worry about extra calories or unhealthy ingredients.
That said, however, check in with your healthcare provider before beginning any kind of detox program. They can offer further advice on what might work best given different factors regarding your personal health situation. With the information outlined here, we are confident that you should be able to start your own detox program — one bite at a time.
Are there specific foods that negatively impact liver detox?
Yes, foods high in processed sugars, excessive salt, fried foods, and excessive alcohol can hinder liver detox.
What foods aid in detoxifying both the liver and kidneys?
Cruciferous vegetables, garlic, berries, and beetroot benefit both liver and kidney detoxification.
How do certain foods support liver recovery after alcohol consumption?
Foods rich in antioxidants, like leafy greens, berries, and nuts, along with hydrating foods like cucumber and watermelon, help the liver recuperate after alcohol intake.
References:
[1] Jalali, M., et al. (2020). The effects of curcumin supplementation on liver function, metabolic profile and body composition in patients with non-alcoholic fatty liver disease: A systematic review and meta-analysis of randomized controlled trials. https://www.sciencedirect.com/science/article/abs/pii/S0965229919313780
[2] García-Berumen, et al. (2022). Avocado oil alleviates non-alcoholic fatty liver disease by improving mitochondrial function, oxidative stress and inflammation in rats fed a high fat–High fructose diet. https://www.ncbi.nlm.nih.gov/pmc/articles/PMC9807168/
[3] Calder, P. C. (2017). Omega-3 fatty acids and inflammatory processes: from molecules to man. https://pubmed.ncbi.nlm.nih.gov/28900017/
[4] Hu, W., Cassard-Doulcier, A., & Ciocan, D. (2022). Pectin in metabolic liver disease. Nutrients, 15(1), 157. https://www.ncbi.nlm.nih.gov/pmc/articles/PMC9824118/
[5] Chacko, S. M., Thambi, P. T., Kuttan, R., & Nishigaki, I. (2010). Beneficial effects of green tea: A literature review. Chinese Medicine, 5(1), 13. https://www.ncbi.nlm.nih.gov/pmc/articles/PMC2855614/
[6] Bayan, L. (2014, February 1). Garlic: a review of potential therapeutic effects. PubMed Central (PMC). https://www.ncbi.nlm.nih.gov/pmc/articles/PMC4103721/
[7] Ballester, P., et al. (2022). Effect of ginger on inflammatory diseases. Molecules, 27(21), 7223. https://www.ncbi.nlm.nih.gov/pmc/articles/PMC9654013/
[8] Lee, C., Fu, Y., Yang, S., & Chi, C. (2020). Effects of Omega-3 Polyunsaturated Fatty Acid Supplementation on Non-Alcoholic Fatty liver: A Systematic Review and Meta-Analysis. Nutrients, 12(9), 2769. https://www.ncbi.nlm.nih.gov/pmc/articles/PMC7551292/
Was this article helpful?
Thanks for your feedback!
Recent Posts